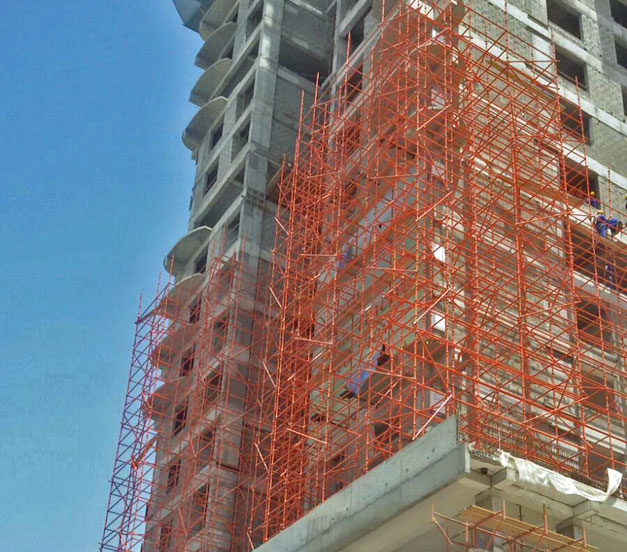 Fabrication of Scaffoldings and Steel Formworks
Jasco Scaffoldings Department produces a full range of steel scaffoldings marketed along with all necessary components made of steel tubes, sheets, forged steel, aluminium, plastic material and wood.
Jasco scaffoldings are complying with
BS EN 12810 standard for façade scaffolds made of prefabricated components
BS EN 74 for couplers and fittings made of forged steel
BS EN 12811 for temporary works equipment
Jasco delivers to any site in the Middle East countries.
Jasco scaffolding standard colours are blue, red, gray, yellow (Caterpillar) and orange. Colours to client's choice are proposed for large orders.
Fabricated Items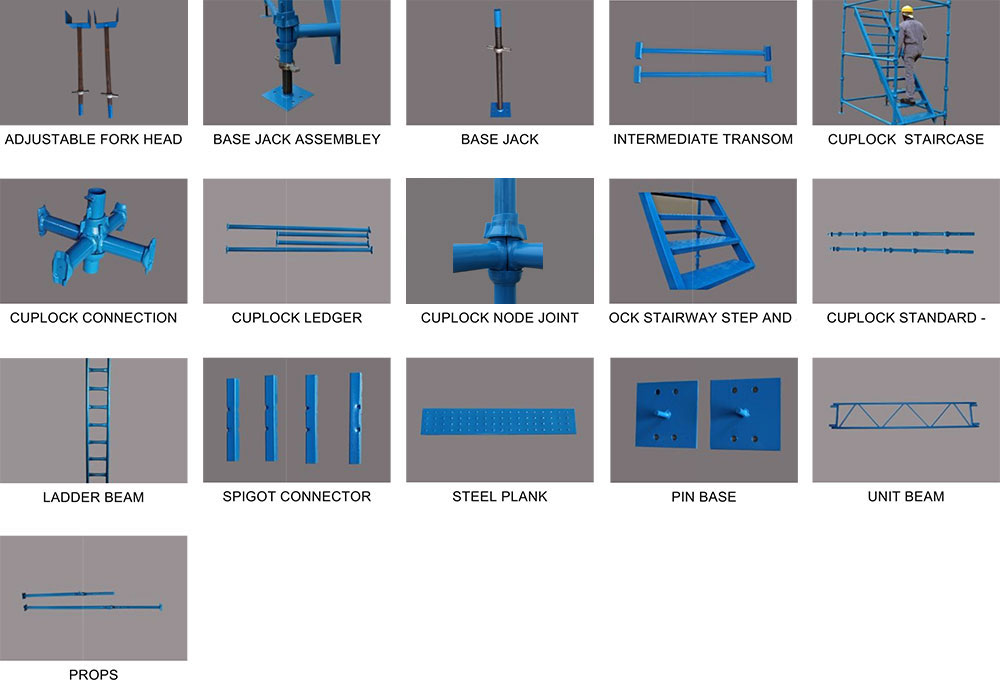 Trading Items

To receive quotation for JASCO scaffoldings:
Telephone : +973 17 64 6666
mobile : +973 39 71 83 04 (Rajendra) or
+973 39 30 09 12 (Benjamin)
Email to: mechanical@jascobh.com